Thank you, Final Responders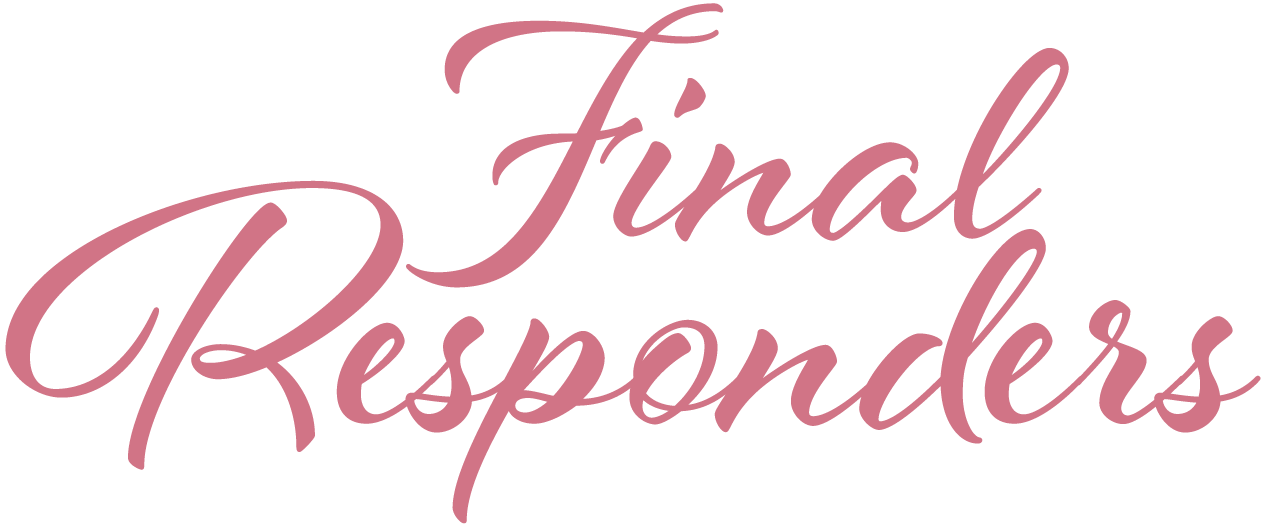 Final responders are funeral professionals who often go unnoticed as they care for our loved ones who have died. They plan funeral ceremonies, cremations, conduct committal services at cemeteries, and comfort us through the darkness when we can't be with our loved ones to say goodbye. The ICCFA Educational Foundation would like to say "thank you" to all final responders.
The ICCFA Educational Foundation presents FinalResponders.org, a website designed to thank our final responders and offer links to grief resources to those in need.
Education = Opportunity. Opportunity is Knocking: Apply for a Scholarship Today!
The ICCFA provides a variety of scholarships to attend ICCFA educational programs through the ICCFA Educational Foundation, a tax-exempt 501(c)(3) charity that supports the association's educational programs.
You can make a difference by donating to the Educational Foundation.
Lasting Impact Awards
The Lasting Impact Award is presented annually to an individual who has made significant contributions to the profession in education and memorialization.
The Educational Foundation offers scholarships to pay for the registration fee for sales professionals to attend the DEAD Talks (Formerly Wide World of Sales conference) each year.
The ICCFA Educational Foundation's Scholarship Awards are presented annually to selected recipients to attend the ICCFA University. Applicants must be ICCFA members in good standing and employed in the cemetery, cremation and funeral profession for a minimum of two years.
The Central States Cemetery Association made an endowment to the ICCFA Educational Foundation in 2009 to establish a scholarship award to ICCFA University for applicants from the states of Arkansas, Illinois, Iowa, Kansas, Missouri, Oklahoma and Wisconsin.
Educational Foundation Scholarships
Scholarships to DEAD Talks and the ICCFA University are awarded to ICCFA members who need financial assistance. Are you interested in applying?
Educational Foundation Board
Jim Price
President, Educational Foundation
Park Lawn Corporation – USA
Jill Muenich
Homesteaders Life Company
Mitch Rose
The Woodlawn Cemetery
Allen Dave
Allen Dave Funeral Directions
Jack E. Lechner, Jr., CFSP
Cincinnati College of Mortuary Science
Thank you to the following Foundation Donors!
$300,000
Service Corporation International
$75,000
Homesteaders Life Company
Regions Bank
$280,000
The Memorial Classic Golf Tournament *
$60,000
Crescent Memorial
The Roosevelt Investment Group, Inc.
$160,000
Park Lawn Corp.
$100,000

Batesville

Matthews Memorialization

Answering Service for Directors
Michigan Memorial
Gaffney Group
Coldspring
Sich Casket
NorthStar Memorial Group
Trigard/The Darby Family
Cypress Lawn – Kenneth Edward Verner Memorial Scholarship
Live Oak Bank
Robert A. Gordon, Sr.
Ray & Vivian Frew / Green Hills Memorial Park
Jim & Kim Price
Central States Cemetery Association
Western Cemetery Alliance
Rich Fisher Consulting, LLC.
Gables Capital Management
Inglewood Park Cemetery
Merendino Cemetery Care
Jay Dodds & Brad Green / Signature Group
Jake Johnson / Johnson Consulting Group
Blair Nelsen / Nelsen Funeral Homes
Anthony Guerra / Guerra & Guiterrez Mortuaries
Jeff Kidwiler / Blackstone Memorial
Darin Drabing / Forest Lawn
McCleskey Mausoleums
Hillside Memorial Park and Mortuary
Inglewood Memorial Park
NOMIS Publications
Bill Mercer
Mitch Rose / The Woodlawn Cemetery
Fred Lappin / Knollwood Cemetery Corp
Gibraltar Remembrance Services
Celebris Memorial Services
IMSA
Mitch Rose / The Woodlawn Cemetery
Everdays
Jack Wagatsuma
Golivemediagroup.com
Hollingsworth & Brown, LLC