October 24-26, 2023
Loews Ventana Canyon | Tucson, AZ
Save the Date!
The ICCFA is excited to announce a brand-new event, the ICCFA Leadership Summit in collaboration with the Death Care Collective! On October 24-26, 2023, in gorgeous Tucson, Arizona, attendees can enjoy insightful educational sessions, interactive workshops, panel-style discussions with the profession's top leaders, exciting receptions, challenging rounds of golf, and of course, tons of fun networking events!
Registration rates and links coming soon!
Hotel Information
The ICCFA Leadership Summit's hotel accommodations will be at the Loews Ventana Canyon Resort, a luxury resort in Tucson. At Loews Ventana Canyon, you can walk out the back doors and step into the natural beauty of the Sonoran desert. Inspired by nature and the surrounding saguaro cactus, architect John Hill constructed the resort to blend into the southwestern landscape.
Room rates and booking links coming soon!
Schedule of Events
Attendees of the ICCFA Leadership Summit can expect a jam-packed schedule of educational sessions, discussions, workshops, and networking events that will influence their career for years to come.
Stay tuned for a full schedule of available events coming soon!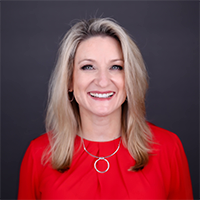 Keynote Speaker: Kitty Barrow
Kitty is an expert at inspiring professionals to strive for and reach their full potential, including delivery of her new Lead Like a Woman keynote. Throughout her career, she has consistently ranked in the top 1% of her organization in generating new business. Kitty has trained thousands of sales professionals over the years – both men and women – speaking to companies such as Wells Fargo, MassMutual, Morgan Stanley, Xerox Global, Vulcan Materials, and Allstate. As a speaker, she delivers enthusiasm, wit, and wisdom that will inspire the audience to rise to meet obstacles and strive for excellence in both their personal and professional lives.
Keynote Speaker: Larry Long Jr.
Larry Long Jr. is the Founder and CEO of LLJR Enterprises, which focuses on business & sales motivation, inspiration, and most importantly, transformation through speaking, coaching & training programs. He is the host of the weekly, 'Midweek Midday Motivational Minute' and author of, JOLT!  As a former college athlete (He played baseball for University of Maryland… Go Terps!), Larry is extremely passionate about coaching, and helping professionals and leaders take their game to the 'next level'. As an experienced sales leader with a demonstrated history of success in SaaS sales, Larry brings a unique perspective to the table and understands many of the challenges faced by sales professionals today.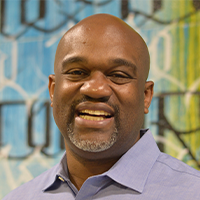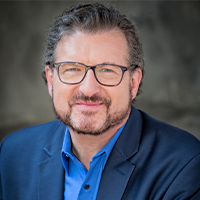 Keynote Speaker: Jeffery Tobias Halter
Jeffery is the President of YWomen, a strategic consulting company focused on engaging men in women's leadership issues. Jeffery is the former Director of Diversity Strategy for The Coca-Cola Company. Jeffery is the author of two books, WHY WOMEN, The Leadership Imperative to Advancing Women and Engaging Men and, Selling to Men, Selling to Women. 
Jeffery believes that active male advocacy is one of the most important elements to driving long-term systemic change in organizations, given that men still represent 75 percent of senior leadership in most companies. 
Sponsorship Opportunities
The ICCFA Leadership Summit is a fantastic sponsorship opportunity for any organization! As always, you'll be demonstrating your organization's support and value to leading members of the deathcare profession by sponsoring an ICCFA event. Information on sponsorship options and pricing will be available soon. 
If you have any questions, please contact Rick Platter at rplatter@iccfa.com.