May 16-19, 2023
Loews Kansas City Hotel & Kansas City Convention Center
Kansas City, MO
Thank You!
Thank you for attending the 2023 ICCFA Annual Convention & Exposition in Kansas City! We had an amazing week of learning, networking, and growing together. We can't wait to see you all again in 2024!
Keynote Speaker: Mark Panciera
Mark Panciera is an accomplished business owner, community leader, executive and entrepreneur.  As the CEO and Partner of The Pacific Institute, Mark focuses his efforts on driving human performance in organizations, teams, and individuals, working with Fortune 1,000 companies, financial institutions, government agencies, healthcare and educational systems, athletic teams, and non-profit organizations.
A well-recognized TED Talk, Vistage and YPO speaker and author, Panciera is frequently asked to share his insights and experience. He has appeared on ABC's Wall Street Journal Report, CNBC, and CBC (Canadian Broadcast Company). Additionally, he is a trusted media resource and has been quoted in Forbes, the New York Times, the Miami Herald, and the Fort Lauderdale Sun Sentinel, with featured articles appearing in USA Today and Inc. Magazine.
With a strong commitment to community service Mark has been the recipient of numerous recognitions and awards for his exemplary service to many groups and causes.
Mark earned a BA in Business Administration from the University of South Florida and an MBA from Florida Atlantic University.
Click here to hear what mark has to say about his keynote presentation!
Keynote Speaker:

Andre Dawson
After a decade of stardom with Montreal, Andre Dawson reached new heights with the Cubs. A free-swinging right-handed batter susceptible to being hit by pitches (he led or tied for the league lead four times) Dawson was a complete player with the Expos, outstanding at bat, in the field, and on the bases. On September 24, 1985, he became the second player in major league history to hit two home runs in an inning twice in a career (having previously done it on July 30, 1978). Still, he was largely overshadowed in Montreal by the popular Gary Carter and as a power-hitting NL outfielder by Dale Murphy, who got to play half his games in homer-friendly Fulton County Stadium. Dawson led NL outfielders in chances three straight seasons (1981-83), but the artificial surface at Olympic Stadium took its toll on his knees. By 1986 he was determined to play on grass. He foiled the collusion of the owners to check the free agent market by signing a blank contract with the Cubs, which they filled in with a salary far below market value ($500,000). Rejuvenated by natural grass and day baseball, and helped statistically by the move to the league's best offensive park after ten years in one of its worst, he turned in an MVP season in 1987, leading the NL with 49 homers and 137 RBI. He was the first player on a last-place team ever to win the MVP. And he recovered on the salary as well when the Players Association won a significant judgment against the owners for the collusion. 
Andre Dawson retired in 1996 and was inducted into the baseball Hall of Fame in 2010. He has since invested some of his career earnings, time, and commitment into restoring a funeral home that was close to Dawson's church and the neighborhood where he grew up. He understood the community's reliance on mortuary services, so he took on the challenge and reopened the facility as Paradise Memorial Funeral Home. And although some folks in the neighborhood may be aware of Dawson's fame, he prefers to work behind the scenes. He transports bodies, cleans the facility, and oversees preparations — even those of COVID patients.  
Click here to hear what Andre has to say about his keynote presentation!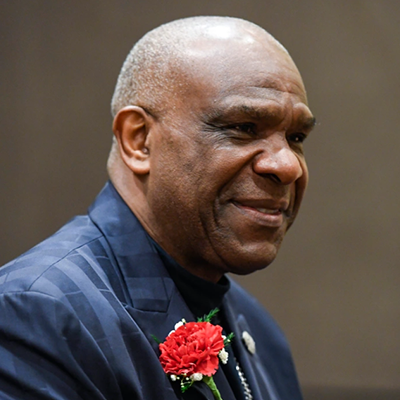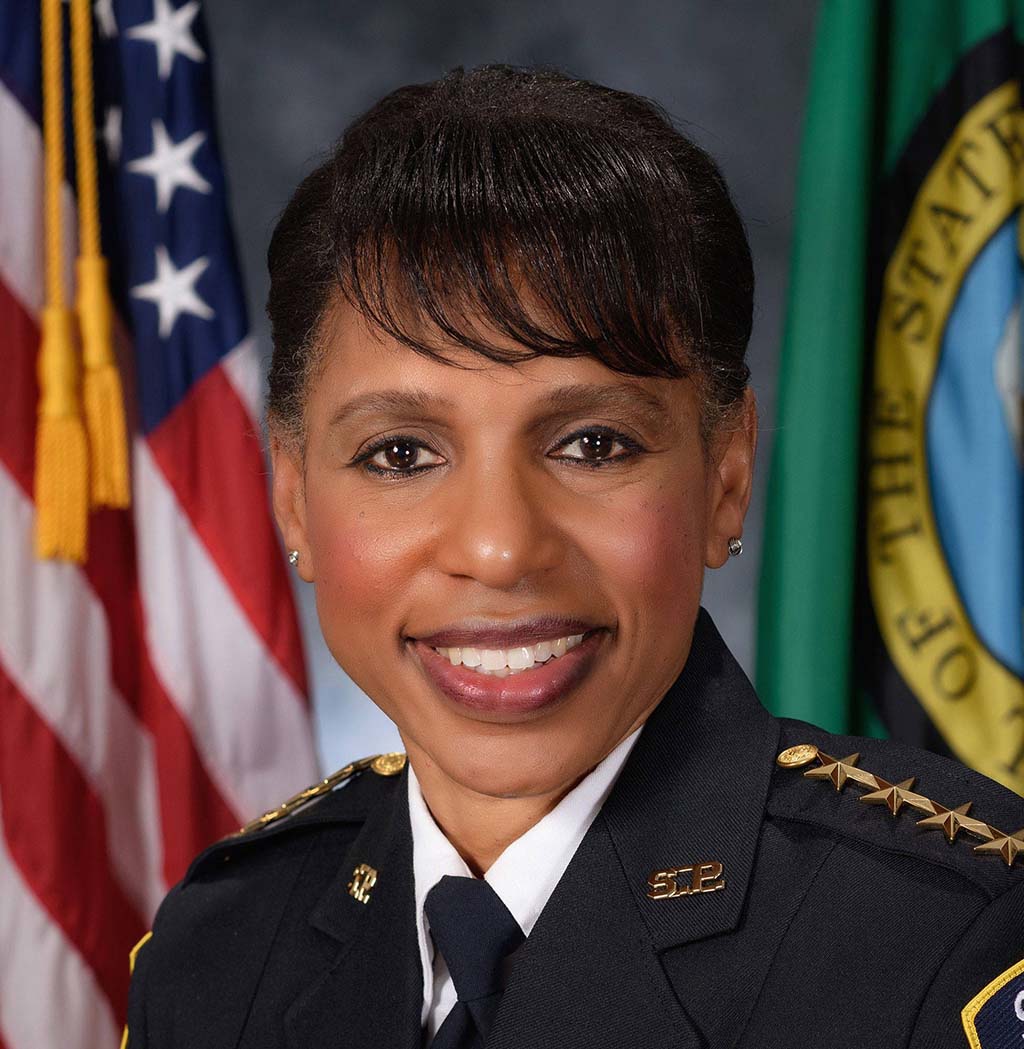 Keynote Speaker:

Carmen Best
As the first African American Chief of Police at the Seattle Police Department, Carmen Best began her position by quickly recruiting more than 40 officers of color – recognizing the problem that the police force was significantly less diverse than the demographic makeup of the city. In this talk, she shares her lessons learned on how to create a more diverse workforce and demonstrates the importance of including multiple viewpoints and backgrounds at any organization. According to Chief Best, "in many ways, I represent what the future can hold, so I'm very proud of that." Currently, Best is the director of global security risk operations at Microsoft where she is responsible for the global virtual security operations team, intelligence, executive threat intel, special asset security risk operations, and security program management. 
Chief Carmen Best has been recognized with dozens of awards for her contributions to community engagement, public safety, gender equity, diversity, and inclusion. Most notably, she received the "Newsmaker of the Year" award from the Seattle Black Press and was awarded the prestigious Ellis Island Medal of Honor, dedicated to recognizing individuals who selflessly contribute to society and uphold the ideals of America. 
Click here to hear what Carmen has to say about her keynote presentation!
Keynote Speaker:

Maddy Dychtwald
Recognized by Forbes as one of the Top 50 female futurists globally, Maddy Dychtwald has been deeply involved for more than 30 years in exploring all aspects of the age wave and how it's transforming the marketplace, the workplace, our world, and our lives. She is an internationally acclaimed author, public speaker, Wall Street Journal blogger, and thought leader on longevity, aging, the new retirement, and the ascent of women.
A successful entrepreneur, in 1986 Maddy co-founded Age Wave, the world's leading think tank and corporate adviser on the far-reaching and profound impacts of our global aging population. The Age Wave team has worked with more than half of the Fortune 500 in industries ranging from healthcare and medical technology to financial services and consumer products.
Click here to hear what Maddy has to say about her keynote presentation!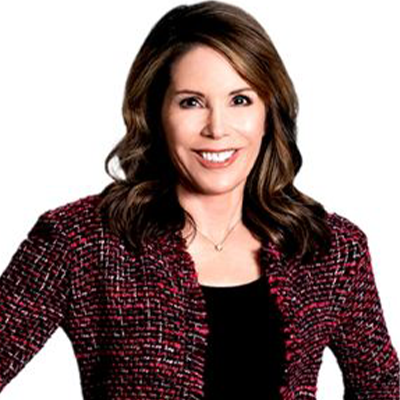 ICCFA's Lasting Impact Award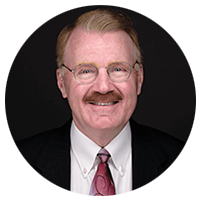 Lasting Impact Award Recipient: Doug Gober
The Lasting Impact Awards were created by the ICCFA Educational Foundation to recognize those individuals who have made significant contributions to furthering professional development and lifelong learning in the funeral, cemetery and cremation profession. This year's Lasting Impact Award was presented to Doug Gober at a reception on May 17 at the 2023 ICCFA Annual Convention and Exposition in Kansas City, Missouri.
Doug received this award in recognition of his commitment and contributions to the deathcare profession over his 44-year career. During that time, he logged hundreds of hours as a speaker and educator at deathcare events across the globe and presented at many ICCFA events. Doug has earned numerous national awards and has served as a consultant for marketing and merchandising projects on an international scale.
Join us next year in Tampa, Florida!
Next year, the ICCFA's flagship event docks in Tampa Bay! Join thousands of other deathcare professionals for this one-of-a-kind event. Whether you're looking to expand your knowledge with world-class keynotes and in-depth educational breakouts, check out the latest and greatest goods and services in our exhibit hall, or connect with your colleagues from across the globe, then you won't want to miss this event. Save the date for April 10-13, 2024, and we'll see you there!
THANK YOU TO OUR SPONSORS!
Sponsorship Opportunities
If your organization is interested in showing your support for the ICCFA and the deathcare profession at one of the largest events of the year, consider becoming a sponsor! Thousands of attendees will see your organization's logo and branding, solidifying your place as a leader in deathcare. Our sponsors are recognized in our official publication Memento Mori, on the ICCFA website, on on-site signage and more!
For sponsorship opportunities, contact Rick Platter at rplatter@iccfa.com.