Become an ICCFA Certified Executive
The International Cemetery, Cremation and Funeral Association has designed certification programs to recognize those persons who have attained the highest level of achievement within the funeral service and memorialization industry. You must be a member in good standing to apply for, and to retain, your certification. All awardees beginning in 2010 and forward must submit for renewal of their certification every five (5) years.
The ICCFA Certification Subcommittee meets twice a year, at the ICCFA Annual Convention and Fall Management Conference, to consider applications. The PLPA Education Committee follows a similar schedule.
If you do not have the number of credits required for certification, the application can serve as a guide to help you accrue enough credits for certification.
Certified Cemetery Executive
Awarded to individuals who have attained the highest level of cemetery management.

Certified Cemetery Funeral Executive
Recognizes professionals extremely knowledgeable in funeral and burial arrangements.

Certified Cremation Executive
Experts in the biggest growth sector of our industry-cremation-may receive this designation.

Certified Funeral Executive
Funeral directors with a vast array of experience in funeral service are encouraged to apply.

Certified Pet Loss Professional
Recognizes leaders in the rapidly-expanding funeral, memorial and grief support world of pet loss services.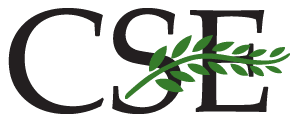 Certified Supplier Executive
Suppliers who know both the sales and service sides of the industry may apply for this certification.