The ICCFA's mission is to help its members continue to be viable and thrive in today's marketplace as well as tomorrow's. Fewer people are choosing to be attached to organized religions, and not as many people wish to have clergy-led funeral services. This offers an alternative option to offer your customers. It's been found that Celebrant-led services lead to increased customer satisfaction, with families finding them considerably more personal than other funerals they have attended.
Why Become a Certified Celebrant?
Celebrants offer an alternative to services provided by clergypersons for those families who are not affiliated with a church or who do not wish to have a traditional religious funeral service. They are trained to design services that are completely personal, incorporating those unique stories, songs and experiences that defined the deceased. Celebrants schedule a special "Family Time" meeting when the family can share memories, anecdotes and defining moments in the loved one's life. They will then base the essence of the service on the remembrances of the family, and family and friends will be encouraged to participate. Celebrants develop a library of resources available for readings, music, ceremonies and personal touches. They consult with the family to help them choose elements of the service that reflect their loved one. They are bound by a Code of Ethics for complete confidentiality in all dealings with the family.
Some firms choose to send one or more people from their staff to become a Celebrant, so that they will always have someone available to serve their families.
Become a Certified Celebrant
Individuals from all walks of life have come to learn how to provide meaningful, personalized funerals specifically for families regardless of their religious affiliation or no affiliation.
The celebrant fee is usually higher than the fees charged by clergy for performing a funeral in a specific area. They can range widely across the country from $200 to more than $800, depending on type of service, location, travel and other expenses. A celebrant spends approximately 10 hours in preparation for a memorial service or funeral, as well as the expenses of training and maintaining a resource library.
About the InSight Institute
Glenda Stansbury and the In-Sight Institute pioneered the very definition of what a celebrant is and could be. ICCFA wanted to align ourselves with the best, and we have.
The training for celebrants as established by the In-Sight Institute seeks to provide the most comprehensive and sensitive training available for people who wish to develop this as a profession or to add to their current job description. It is important that a family knows they are being served by someone who understands the process and is prepared to offer the very best funeral possible.
By using a Celebrant that has been certified by In-Sight Books, you are assured that this person has been trained in the following areas: value of the funeral, family visits, listening skills, presentation skills, elements of funeral planning, code of ethics.
The In-Sight Institute has one mission: helping people help people. This has evolved over the years, expanding from grief care books and seminars to include celebrant training and certification. Founder Doug Manning is a best-selling author, sought-after speaker and a grief expert relied on by the media. His first book, A Minister Speaks About Funerals, was published in 1978, and in 1979, he wrote his best-selling book, Don't Take My Grief Away From Me. In 1983, Manning wrote When Love Gets Tough: The Nursing Home Decision. With the immediate success of that book, he made the commitment to follow his dream full time. He changed careers and founded In-Sight Books as his publishing and seminar company. In-Sight Books now publishes more than 40 products by Manning and a few select resources by other authors. The In-Sight Institute is the training arm of the company providing celebrant training.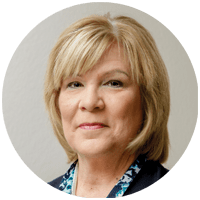 Glenda Stansbury of The In-Sight Institute travels the United States and Canada providing this unique and specialized training, which is changing the face of funeral service. It is an intense, participant-oriented training where you will have a chance to practice, discover resources and build your skills in working with families and making public presentations.

About the Training

The dress is casual. This is an active, participant-driven training. We want you to be comfortable and ready to be a part of it.
We will provide a notebook and other materials. If you have a laptop computer, it is recommended (but not required) that you bring it for the funeral presentation work. We will have a printer available.
What if I need to cancel?
30 days before training date: 100% refund
29-15 days before training date: 75% refund
Less than 15 days before training date: no refund