The ICCFA's most prestigious award is entry into our Hall of Fame. Since its creation in 1965, it has been awarded to only 35 individuals. This award recognizes those who have demonstrated unselfish service and outstanding contributions to the ICCFA, to the cemetery, funeral, cremation, and memorialization profession, and, ultimately, to the public.
The ICCFA proudly inducted two extremely worthy individuals to the Hall of Fame, Jim Price, CCFE, CCrE, and Bill Wright, CCE. They were honored at a ceremony during the Closing Banquet of the 2022 ICCFA Annual Convention & Exposition on Friday, March 25, 2022.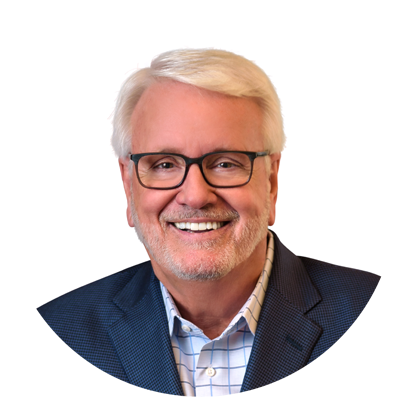 Jim Price has dedicated over 50 years of service to the deathcare profession, embodying the idea of giving back and paying it forward. He has served on the Board of Directors of the ICCFA and as a Trustee for the ICCFA Educational Foundation. In 2015, Jim Price was elected as President & Chairman of the ICCFA Educational Foundation, a position he continues to serve to this day. His leadership of the Educational Foundation has seen an unparalleled rise in donations, scholarships awarded, and initiatives undertaken.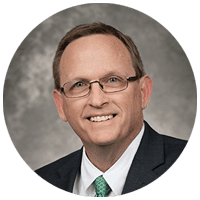 Bill Wright has displayed continued dedication to the ICCFA throughout his 35 years spent supporting the Association. He has served in a number of leadership roles including Director, Vice President of Education, Vice President of the Government & Public Affairs Steering Committee, and as President of the ICCFA from 2002 – 2003. Notably, he founded the ICCFA's Political Action Committee (PAC) in 2003 and served as chairman for six years. The ICCFA's PAC has made a tremendous impact on the deathcare profession through its advocacy efforts.
Paul M. Elvig
Past President and CEO of Evergreen-Washelli Park & Funeral Home
Paul Elvig is the past president and CEO at Evergreen-Washelli Memorial Park and Funeral Home in Seattle, having previously served as vice president of administration. He is chairman for the ICCFA's State Association & Regulation Subcommittee. He has served as vice president of the Industry Relations Steering Committee, and held other leadership positions within the association, including secretary, board member, and chairman of several committees. He also served as program chairman for the ICCFA 2005 Annual Convention.
David J. Shipper
President and CEO of Futura Group
The Futura Group, based in Ewing, New Jersey, owns and operates 42 cemetery and funeral home locations serving more than 12,000 families per year. Previously, Shipper served as a vice president and director of corporate development with Loewen Group International. During his tenure, he negotiated more than $250 million in cemetery and combination acquisitions and more than $1 billion in closing transactions.
He also serves on the ICCFA Board of Directors and is a past president of the association. His father, Irwin W. Shipper, CCE, was inducted into the ICCFA Hall of Fame 10 years ago. His family has been in funeral service for multiple generations.
We thank Shipper for his significant contributions to ICCFA and the industry over the years and we are very proud to include him among our other Hall of Fame inductees.
Frederick W. Miller, CCE, CSE
President of Memorial Business Systems
Frederick W. Miller, CCE, CSE, is president of Memorial Business Systems in Brentwood, Tennessee. He graduated from Penn State University with a bachelor's degree, and then earned his Ph.D. from Rice University, both in chemical engineering. He pursued that profession for 19 years with the DuPont Co., leaving to become CEO of Pensacola Memorial Gardens, a family business.
Miller joined the American Cemetery Association in 1982 and soon became active in the organization. ACA president John Llewellyn, CCE, asked him to organize and run a strategic planning committee for the ACA since he had experience with strategic planning gained at DuPont. The committee applied a corporate strategy to revitalize the association. He stayed with the strategic planning group as chairman, co-chairman, facilitator or member until 2002. The group provided guidance and major innovations throughout the organization during those years.
In 1994-95, as president of the ACA, Miller helped manage the project that would enable the incoming Board of Directors and the general membership to vote on the resolution to open the membership to a wide range of death care professionals: funeral directors, cremationists and monument builders across the entire profession. This entailed the revision of the strategic plan, mission statement and code of ethics. On the last day of his term, a vote was taken and, by a near unanimous vote of the membership, the ICFA was born.
Working with Dan Majestic, Miller helped create the International Memorialization Supply Association to coordinate the activities, goals and objectives of the suppliers and the ICFA. Miller, Majestic and Fernando Aguilar developed a relationship with ALPAR, the Latin American equivalent to the ICFA. Miller went to Guatemala in 1995 and then Panama in 1996 as the ICFA representative to those conventions.
Miller served as chairman of the ICCFA Memorialization Committee that helped disseminate the positive "Celebra­tion of Life" approach to funerals and burials, trying to minimize the negative connotation of "deathcare." The Memorial­ization Committee morphed into the Personalization Committee that brought together cemeterians and suppliers to promote a new and broader look at personalized products and services to stimulate interest in memorialization. The Personalization Committee created the ICCFA Keeping It Personal (KIP) Awards.
He also assisted with outreach efforts to AARP, hospice and organ donor organizations to establish our standing as a public service association. The ICCFA worked with the National Kidney Foundation to partake in its "Taking Time to Talk" program, similar to FAMIC's current "Have the Talk of a Lifetime" campaign.
In 1982-83, Miller developed software products for his cemetery and began making them broadly available to other cemeteries, forming Memorial Business Systems to do so. Now in its 32nd year, MBS is highly regarded in the industry. Watch a video of the ICCFA Hall of Fame presentation.
1965: Raymond L. Brennan
1965: Eric S. Marmorek
1969: Roy Hatten
1969: R. Lee McNitt, Jr.
1970: William Boyd
1975: George Young
1981: Herschel Auerbach
1981: James E. Watkins, Jr.
1986: Frederick Llewellyn
1987: Robert G. Garrison, CCE
1987: Kenneth R. White, Sr.
1988: John T. Bailey, CCE
1989: Alvin E. Melton, CCE
1990: C. H. Shackelford
1991: Robert G. Neel
1992: Charles B. Locke, CCE
1993: H. E. Burton, CCE
1994: Frank L. Karnes, Jr., CCE
1995: Daniel E. Reed, CCE
1997: Harry "Hap" D. Bledsoe, CCE
1999: Harold Brown
1999: Hugh Keatley, CCE
2000: Edward C. Laux, CCE
2000: J. Asher Neel, CCE
2002: B. David Daly, CCFE
2004: Irwin W. Shipper, CCE
2006: Samuel B. Saxton, CCE
2008: Robert T. "Ted" Nuckolls, CCE
2009: Robert A. Gordon, Sr., CCFE, CCrE, CSE
2011: Robert M. Fells, Esq.
2012: Arlie T. Davenport, Jr.
2013: Richard T. Sells, CCE
2014: David J. Shipper
2015: Frederick W. Miller, CCE, CSE