May 16-19, 2023
Loews Kansas City Hotel & Kansas City Convention Center
Kansas City, MO
2023 ICCFA Board of Directors Election Results
Regular Members
Spencer Hines – NorthStar Memorial Group
Rene Negrete – Inglewood Park Cemetery
Rafael Ochoa – Hillside Memorial Park and Mortuary
Andrew Parsell – Parsell Funeral Homes & Crematory/Parsell Pet Crematorium
Kent Robertson – Foundation Partners Group
Jeremy Weaver – NorthStar Memorial Group
Professional/Supplier Member
ICCFA Board of Directors Elections
Electing new board members to serve the association is one of the active responsibilities of membership, and we are privileged to have an amazing slate of members who want to actively participate in the future of ICCFA. Six (6) Regular members shall be elected to serve a term of three (3) years. One (1) Professional/Supplier member shall be elected who will serve a terms of two (2) years.
Following a successful and secure online Board of Director's election in 2022, the ICCFA will conduct the 2023 Board of Director's elections using the same online voting platform. The primary contact of all Regular members in good standing will be contacted via email with a secure link to register their vote. The election period opens the week of April 12, 2023 and remains open until May 17, 2023 at 12 noon PDT, when the final votes will be reported and the new Board of Directors announced.
Regular Member Applicants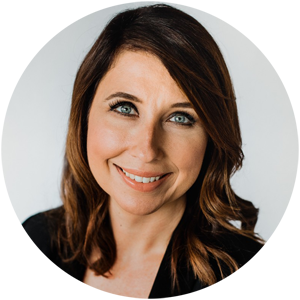 Lindsay Granson
Senior Vice President of Sales and Marketing, StoneMor Inc.
Lindsay Granson is an accomplished, seasoned executive sales and operations leader with proven expertise across sales and marketing, people operations, and operational functions.
Lindsay is a recognized turnaround specialist, leading teams and operations through new, ambiguous situations and forging a path to successful results.
As a performance-driven professional, Lindsay leverages her experience and expertise within sales and marketing to advance operations and deliver positive outcomes across all business functions.
Lindsay is a graduate of Wright State University with her Bachelor of Arts degree. She is dedicated to continuous learning, earning Certified Interviewer specializing in Targeted Selection Behavioral Interviewing as well as being a Certified Dementia Practitioner.
Lindsay thinks that coming into the industry six years ago from a different area has given her a fresh prospective to bring to the table. She is very passionate about the evolution of the industry and the impact we can make on all demographics moving forward.
Please note: Lindsay Granson has withdrawn from the 2023 ICCFA Board of Directors Election.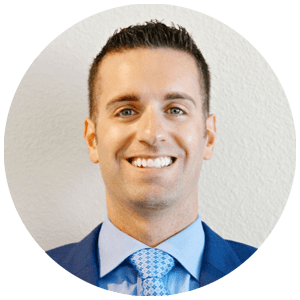 Spencer Hines
National VP Of Service Sales, NorthStar Memorial Group
Spencer Hines started his career in the profession in 2006 as a licensed funeral director and embalmer in Kansas and Missouri. He had the opportunity to work for SCI over 12 years in different roles: Funeral director, general manager, plus multi-unit leadership roles for operations and sales. In 2018, he joined NorthStar Memorial Group as the Vice President of Service Sales. NorthStar Memorial Group focuses on sales and operational training, deploying marketing strategies, growing businesses, and enhancing customer service through personalized services.
Spencer has been on the board of the Southern Cemetery, Cremation and Funeral Association (SCCFA) since 2014 and is currently serving as the president of the association. He is also a member of the Florida Cemetery, Cremation and Funeral Association (FCCFA) and attends the convention.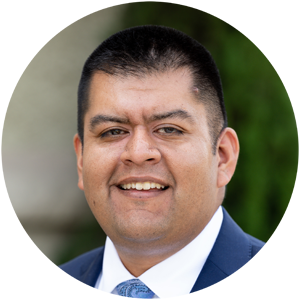 René Negrete
Sr. Vice-President, Sales & Marketing, Inglewood Park Cemetery
Rene has been in the industry since 2009, having joined Service Corporation International (SCI) as a sales manager in the Los Angeles area. After a successful run of five years as a sales director, he was promoted to SCI Houston home office in the role of director of pre-need sales for North America. In the role, Rene created and led the strategic growth plan for the Pre-Planning Advisor program and was responsible for growing the sales team to 2,000 sales personnel and 100 managers/directors while growing sales from $385M in 2018 to $500M+ in 2020. He left SCI in April 2021 to join the executive leadership team at Inglewood Park Cemetery where he leads the sales and marketing departments.
Rene participated in the DEAD Talks Sales Conference in January 2022 as a guest speaker and panelist on community engagement.
He is humbled that someone put his name forth for consideration. The industry will undergo much change over the next 10 years and he believes that he can help the ICCFA go through that change. Changing demographics (age, ethnicity, secularism, etc.) will force organizations such as the ICCFA to adapt so that we as an industry can help serve families well into the future. Rene would bring a diverse viewpoint to the board that would contribute positively to the growth and sustainability of the ICCFA.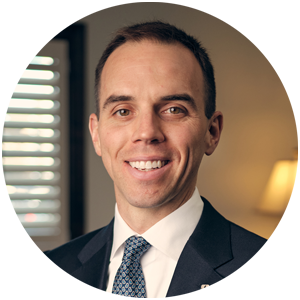 John Newcomer
President, Newcomer Funeral Service Group
John Newcomer graduated from the University of Kansas in 2008 with a Master's in accounting and worked as a CPA for a large public accounting firm in Chicago until 2012. He joined the family business in 2017 as an apprentice funeral director in the Louisville, Kentucky market and managed the funeral homes in that market. In 2017 John moved to our company's home office in Topeka, Kansas. He currently serves as the president of Newcomer Funeral Service Group. The company operates 42 funeral homes and 2 cemeteries in 10 states.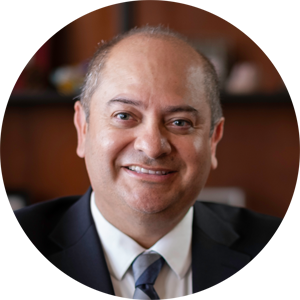 Rafael Ochoa
General Manager, Hillside Memorial Park and Mortuary
Rafael Ochao earned his MBA from Pepperdine University with a concentration in finance. He is an active member of Beta Gamma Sigma, the international society of collegiate schools of business. He entered the industry after joining Hillside in 2003 as an accountant. Since then, he has held numerous roles within the company. In these various capacities, Rafael has worked on several board-level committees including finance, investment, audit, land use and planning, and marketing. He works directly with Hillside's board of directors ensuring that their strategies align with their mission and overall business sustainability.
Rafael is an active member of the ICCFA. He is an active meeting attendee, having completed three years of ICCFA University and has attended DEAD Talks and Fall Leadership conference on a regular basis for the last several years. He is also an active member of Cemetery and Mortuary Association of California (CMAC) and holds an active funeral director license in the state of California.
He has a strong finance background that is coupled with a well-rounded multi-discipline approach. He serves on committees in our local school board and is an active volunteer at community events and with local organizations.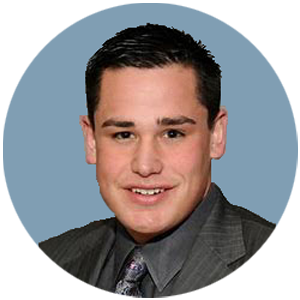 Andrew Parsell
VP, Parsell Funeral Homes & Crematorium, Parsell Pet Crematorium
Andrew T. Parsell is the vice president of Parsell Funeral Homes & Crematorium and Parsell Pet Crematorium, with five locations serving Delaware. He is a 2008 graduate of the Pittsburgh Institute of Mortuary Science. Born and raised in Lewes, Delaware, he is engrained in his community, serving as a past officer for the Volunteer Fire Department and as a member of the Catholic Church, among other organizations.
Professionally, Andrew is the past president of the Delaware Funeral Directors Association; past member of the Compassionate Care Hospice Advisory Committee; and is currently on the Certification Committee for the Pet Loss Professional Alliance (PLPA) through ICCFA, as well as appointed to the Delaware State Board of Funeral Services by Governor John Carney where he serves as secretary of the board.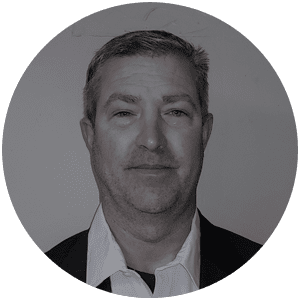 Miles Penn
COO, Lexington Cemetery Company
Miles Penn has worked with the Lexington Cemetery for 24 years. He has mainly been on the operations side, but also has managed the cemetery's salespeople. Miles was promoted to COO in 2019.
He has previously attended the ICCFA Annual Convention. He is the immediate past president of the SCCFA as well as the past president of the Kentucky Cemetery Association (KCA) where he is still active as a board member.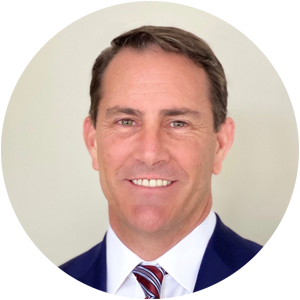 Kent Robertson
President & Chief Executive Officer, Foundation Partners Group
Kent Robertson is a founder, entrepreneur and business leader with 30 years of proven leadership in both public and private settings. He has board-level experience at all levels including state and national trade associations including regulatory and legislative rulemaking. His industry experiences include the healthcare service industry, industrial services, healthcare technology, automotive and deathcare.
Foundation Partners and its partners have been involved in many different aspects of ICCFA over the last 10 years.
Kent is responsible for the operations of more than 250 funeral homes and cemeteries in 21 states. Foundation Partners Group serves more than 100,000 families annually through its network of cemeteries, funeral homes and crematoria. FPG employs more than 1600 team members. His experiences and responsibilities help inform an objective perspective and bring commercial experience to the ICCFA.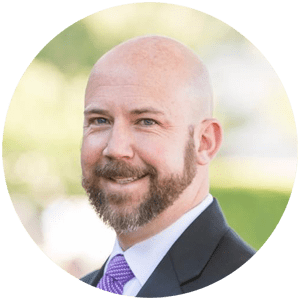 Jeremy Weaver
Director of Support, Carriage Services
Jeremy Weaver is a licensed funeral director and embalmer in the state of Texas and has been in the funeral home & cemetery profession since 1995. He has a broad base of management experience with funeral homes & cemeteries. He is also proud of a multiyear focus on the cremation consumer, crematories, and development of cremation gardens in various states throughout the south. Currently, Jeremy works with Carriage locations in Florida and Louisiana.
Jeremy is a strong supporter of local and national associations and a firm believer in the value that membership and participation brings our profession. Currently, he is an officer or board member of the following associations: North Texas Funeral Directors Association (NTFDA), Texas Funeral Directors Association (TFDA), Southern Cemetery Crematory Funeral Association (SCCFA), and the Texas Cemeteries and Crematory Association (TCCA).
As a member of the Board of Directors for ICCFA, he would look forward to associating with top individuals from the industry to fortify and expand the industry on a national level. He would embrace every opportunity to grow as a devoted member of this community. Being involved with multiple state associations will facilitate more opportunities to speak on their behalf as a voice for these organizations and the industry.
Professional Supplier Applicants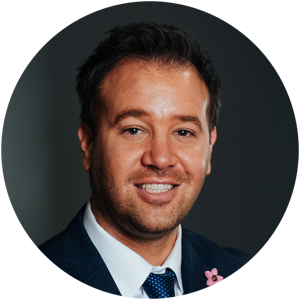 Andy Buckman
Executive Vice President of Sales & Marketing, Express Funeral Funding
Andy Buckman currently serves as executive vice president of sales and marketing for Express Funeral Funding and represents the funding vertical consisting of (Express Funeral Funding, We Fund Funerals, Jefferson Financial and Policy Express) brands at their quarterly board meetings. His career started in the industry in 2012 after joining EFF as a national account manager. Since then, Andy has held various rolls within the company and was promoted to division operations manager in 2015, director of sales in 2016 and executive vice president in 2019. Prior to his career in the deathcare industry, he spent five years in corporate America handling subrogation negotiations for the healthcare industry. He graduated Magna Cum Laude from Grand Canyon University with a bachelor's degree in business administration in 2007.
Andy has attended ICCFA's Annual Convention every year since 2014 along with DEAD Talks. He and his team annually attend 30 state level conventions along with dozens of regional/district meetings. He has also presented sessions for multiple states associations across the country as well as writing articles on various financial topics for industry publications.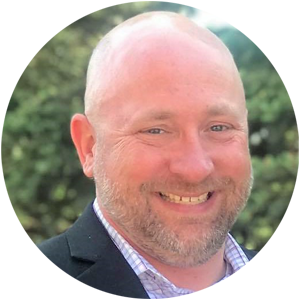 Mike Harens
National Account Manager, Coldspring
Since 2016 Mike Harens has rolled up his sleeves to learn as much as possible about this industry; its history, the importance of it, the products and services offered, the "who's who", and the obstacles and opportunities to improve us all as an industry.
Mike has taken a leading role in educating both industry professionals and consumers on the importance and impact of permanent placement of cremated remains through social media platforms.
At a state level, he has spoken at the Minnesota Association of Cemeteries (MAC) and attended their annual meetings. In 2019, he joined the ICCFA Sales & Marketing Committee and went on to co-chair the 2022 DEAD Talks Sales event.
He is an active volunteer in his local community through Great River Educational Arts Theatre (GREAT) and volunteers with a team of employees at Coldspring for community events.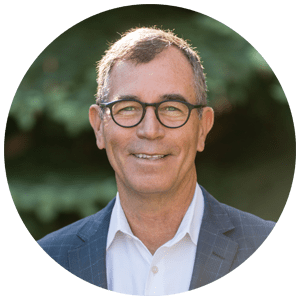 Don Winsett
VP National Business Development Team, The Davey Tree Expert Co
Don is a 30-year veteran of the green services industry and a pacesetting thought leader. He's an oft-quoted industry expert and a frequent speaker on tree maintenance, storm readiness, irrigation management, and landscape industry success.
For the past eight years, Don has led Davey's business development team through a visionary growth plan, connecting the Company's research-based best practices with customer experience innovation, exponentially expanding Davey's already-impressive client portfolio.
His passion and dedication to the industry is best exemplified by active leadership involvement in the International Society of Arboriculture (ISA). He is also a member of FCCFA, serves on the Sales and Marketing Committee for the ICCFA, was a co-chair of 2019 DEAD Talks Sales Conference and is a member of numerous associations across the country.