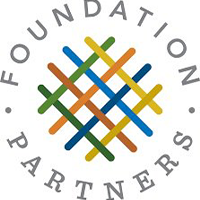 Revolutionizing the funeral industry means blazing new trails, creating new ideas, developing strong relationships, preserving legacies, and compassionately caring for Families. With over 200 locations across the country, Foundation Partners Group is continuing to expand our reach, but we only do this with exceptional team members ready to embrace the future of the funeral industry. 
Our Team Members are vital to the health of our funeral homes, and we value the insight, ideas, and passion they bring every day to compassionately care for our Families. FPG is transforming the funeral industry one life, one family, and one community at a time. Join us as we revolutionize the funeral industry across the nation. 
We are currently seeking a highly talented Location Leader at Daneri Mortuary in Jackson, CA. The Location Leader is responsible for day-to-day operations, customer service standards, being a company ambassador to the community, the overall financial performance of the location/s, and Team Member development that creates, supports, and sustains a high-performance, innovative and family-centric culture. 
We are offering up to $10k to assist with relocation! 
Overview & Responsibilities: 
Builds and maintains a strong "brand" by building relationships in the community, staying innovative with social media, i.e., Facebook, Instagram and keeping the individual brand aligned with the business segments

 

Ensures every client family is presented with all service and merchandise options – Every Family, Every Option, Every Time, communicating the importance of a differentiated guest experience by clearly articulating the value of ShareLife®

 

Contributes to the overall efficiency of the location by maintaining open and effective communication and maintaining accurate and timely client files.

 

Maintains customer service standards as implemented for appropriate brand/s

 

Leads facility management to include ensuring the fleet of vehicles and all areas of the building and grounds, i.e., landscaping, painting, and parking lot are adequately maintained

 
Leads and oversees, and manages all financial components, including vendor relationships, i.e., signing checks, annual budgeting, accounts payable and receivable, labor management, daily sales outstanding (DSO), revenue, and EBITDA for the locations

 

Leads monthly and quarterly financial and business reviews with Team Members, drives revenue, sales, and business results

 

Leads all disaster relief efforts in partnership with supervisor, i.e., hurricanes, winter storms, tornadoes, etc., to ensure Team Members, client families, and building are safe and secure

 

Partners with home office department leaders, i.e., marketing, finance, human resources, and IT, by maintaining regular ongoing two-way communication

 

Acts to improve market share through membership through board/officer participation of at least one community organization, i.e., rotary, regularly participates in at least two community events, and groups and other community relationships as assigned by your supervisor

 
Identifies potential acquisitions

 

Carries out other assigned projects and duties, i.e., car washing, building/equipment repair, and pre-need arrangement planning

 

Participates in weekly update calls with the supervisor to share and exchange resources and ensure goals are being met

 

Oversees all Team Members participating in services, ensuring that each team member understands their role and professionally represents the location

 

Leads and oversees all employee relations, i.e., staffing to meet business needs, onboarding and training of new hires, talent review and succession planning, coaching and development

 
Leads all labor-management components for the location/s Team Members, i.e., scheduling, labor margins, overtime, timecards

 

Oversees pre-need production, including managing the budget, staffing for pre-need sales, and ensuring At-need families are aware of future pre-need offerings

 

Leads initial transfers of decedents, embalms, dresses, cosmetizes, caskets, and prepares deceased on a needed basis (per appropriate licensing) to the instructions obtained from the family

 

Completes tasks and details resulting from the arrangement conference

 

Ensures proper paperwork, including permits and certificates, is completed timely and in accordance with relevant laws and regulations

 
Supervises and supports funeral services regularly oversees all post-service follow-up as needed, understands family surveys, and can address concerns and complaints with the family providing feedback

 

Utilizes systems/technology, i.e., arrangement conference technology, to review merchandise options, enter contracts, and complete necessary forms during arrangement conversation

 

Leads a team of funeral directors and Team Members with the ability to address and effectively resolve concerns and complaints, and support the customer interaction experience while building strong relationships with peers and direct reports

 

Works in event planning, i.e., catering, community events, graveside, funeral arrangement, floral

 

Manages all labor cost systems effectively, i.e., knowledge of effective and ineffective scheduling, minimizing overtime

 
Manages to clearly understand and use various forms of technology and communications, i.e., online portals, social media, email, live webinars, text, and phone

 

Performs the essential job functions consistent with the ADA, FMLA, and other federal, state, and local standards, including meeting qualitative and quantitative productivity standards

 
Required Education & Technical Skills: 
High school diploma or the equivalent

 

Valid state-issued funeral director license (as per state licensing requirement)

 
Experienced decedent care, i.e., embalming (per state requirements)

 

Minimum of one to three years of management experience and the funeral industry combined is preferred

 

Keep all licenses and continuing education requirements current and in good standing

 

Knowledge of Microsoft Office Suite (Word, Excel, PowerPoint)

 

Availability to

work on-call/first call, in rotation as assigned, i.e., phone, face to face, at the hospital, hospice, residence as needed

 
Models and demonstrates empathy, emotional intelligence, and a mindset of servant leadership to all internal and external stakeholders

 

Organizational and planning skills; time management skills, and the ability to prioritize work

 

High attention to detail and accuracy, with excellent follow up skills

 

Strong verbal and written communication skills

 

Ability to stand for two or more hours without rest

 
Ability to lift to 150lbs safely

 

Valid state-issued driver's license with a clear driving record

 
Team Member Benefits Include: 
Entry-level and experienced professionals; students, and veterans – we offer complete career paths regardless of your career and life stage

 

Work schedules that fit your lifestyle – full-time, part-time and on-call

 
Unique ShareLife® technology lets you create one-of-a-kind life celebrations for the families you serve

 

Competitive salaries and performance incentives

 

Team member referral bonus program

 

Medical, dental, prescription, and vision insurance

 

Vacation, sick, and holiday pay

 
401k with company match

 

Company paid life insurance, long-term disability, and short-term disability