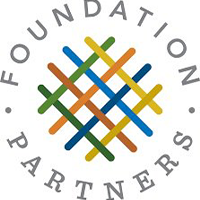 Revolutionizing the funeral industry means blazing new trails, creating new ideas, developing strong relationships, preserving legacies, and compassionately caring for Families. With over 200 locations across the country, Foundation Partners Group is continuing to expand our reach, but we only do this with exceptional team members ready to embrace the future of the funeral industry. 
Our Team Members are vital to the health of our funeral homes, and we value the insight, ideas, and passion they bring every day to compassionately care for our Families. FPG is transforming the funeral industry one life, one family, and one community at a time. Join us as we revolutionize the funeral industry across the nation. 
We currently have an opening for a Funeral Director at Anderson McQueen Funeral Homein St.Petersburg, FL. The Funeral Director manages all phases of the funeral arrangement, from setting up funeral services to final disposition. 
Overview and Responsibilities: 
Presents every client family with all service and merchandise options – Every Family, Every Option, Every Time

 
Contributes to the overall efficiency of the location by maintaining open and effective communication and maintaining accurate and timely client files

 

Acts to improve market share through participating in community events, groups, organizations, and other community relationships as assigned by your supervisor

 

Carries out additional projects and duties as assigned, i.e., car washing, building and equipment repair, pre-need arrangement planning

 

Oversees all Team Members participating in services, ensuring that each member of the team understands their role and is professionally representing the location

 

Communicates to appropriate Team Members areas of successful performance and performance needing improvement to meet business expectations

 
Works on-call/first call, in rotation as assigned, i.e., phone, face to face, at the hospital, hospice, residence

 

Transfers decedents, dresses, and caskets, and prepares deceased on an as-needed basis (per appropriate licensing) to the instruction obtained from the family

 

Meets with client families to listen, educate and arrange personalized funeral services and ensure their business experience with the business is of the highest quality

 

Utilizes systems/technology, i.e., Matthews/Aurora advisor in place to review merchandise options, enter contracts, and complete necessary forms at the time of arrangement conversation

 

Completes tasks and details resulting from the arrangement conference

 
Ensures proper paperwork, including permits and certificates, is completed timely and follows relevant laws and regulations

 

Conducts and attends funeral services regularly, leading all post-service follow-ups as needed

 

Collects funds at the time of arrangement

 

conferences

 
Requirements & Qualifications: 
High school diploma or equivalent

 
Valid state-issued funeral director license (as per state licensing requirement)

 

Completed mortuary school

 

Minimum one year of experience in customer service and the funeral industry is preferred

 

Experience in making an initial transfer of decedent and funeral arrangement, and decedent care

 

Ability to keep licenses and continued education requirements current and in good standing

 
Ability to work on-call/first call, in rotation as assigned

 

Knowledge of Microsoft office suite (Word, Excel, PowerPoint)

 

Organizational and planning skills; time management skills, and the ability to prioritize work

 

Excellent oral and written communication skills, including the ability to effectively communicate with internal and external customers, community leaders, clergy, and client families

 

Able to multi-task, i.e., enter data into company POS while interacting with a client's family member's

 
Ability to stand for two or more hours without rest

 

Ability to move, push and pull heavy weighted items up to 150lbs safely

 

Valid state-issued driver's license with a clear driving record

 
Team Member Benefits Include: 
Entry-level and experienced professionals; students, and veterans – we offer complete career paths regardless of your career and life stage

 
Unique ShareLife® technology lets you create one-of-a-kind life celebrations for the families you serve

 

Competitive salaries and performance incentives

 

Team member referral program

 

Medical, dental, prescription, and vision insurance

 

Vacation, sick, and holiday pay

 
401k with company match

 

Company-paid life insurance, long-term disability, and short-term disabilit

y