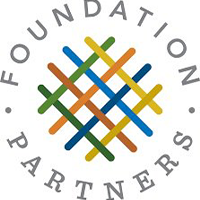 Foundation Partners Group is completely transforming the funeral industry by offering the latest technology and compassionate care that our families want. With over 200 locations across the country, we are seeking exceptional team members to expand our mission of providing compassionate care to one life, one family, and one community at a time. 
Our team members are vital to the quality of our funeral homes, and we value the insight, ideas, and passion they bring every day. If you are a service-minded and innovative individual looking for a career with unlimited growth potential in a rapidly expanding company, apply now!
We are seeking a licensed Funeral Director/Embalmer to join our team at Sun City Center Funeral Home in Sun City Center, FL. 
Joining our team means you will help families celebrate the lives of their loved ones by creating unforgettable, life-changing moments. As a licensed Funeral Director/Embalmer, you will oversee all phases of the funeral arrangement, from setting up services to final disposition. You will ensure that families of differing religions, customs, and philosophies receive first-in-class care and help them understand the many memorialization and keepsake options available. 
What You Will Do: 
Clear Communication:

Meet with families to listen, educate, and arrange personalized memorial services and ensure their experience with the business is of the highest quality.

 

Preparation Excellence:

Prepare decedents per family requests, including embalming, dressing, applying cosmetics, and transferring to caskets.

 

Follow-through:

Ensure proper paperwork, including permits and certificates, is completed timely and following relevant laws and regulations.

 

Commitment:

Conduct and attend services regularly, lead post-service follow-ups as needed, and carry out other duties as necessary.

 

Leadership:

Communicate, mentor, and encourage Team Members to meet business expectations.

 
What We Require: 
Current state licensure for funeral directing & embalming

 

Self-motivation and energy

 

Strong oral and written communication skills

 

Care, empathy, and commitment to providing best-in-class service to families

Sensitivity and knowledge of different philosophical systems and religions

 

Knowledge of basic principles, values, ethics, ways of thinking, customs, practices, and their impact on human culture

 

Knowledge of Microsoft Office Suite (Word, Excel, PowerPoint)

 

Valid state-issued driver's license with a clear driving record

 
What We Offer: 
Excellent Compensation:

Competitive salaries, performance incentives, referral bonuses, paid vacation days, sick days, and holidays.

 

Unlimited Potential:

Career paths and growth opportunities with a privately held, nationwide company.

 

Exceptional Benefits:

Medical, dental, and vision insurance options and 100% company-paid life insurance and disability (long-term and short-term).

 

Matching Funds:

Company matches up to six percent of funds to your 401k, plus annual contributions, if you choose the Health Savings Account (HSA) option.

 

Team Building:

Regular company-wide meetings, one-on-one interactions, and a warm, welcoming environment.

 
Are you ready? Take the next step to join Foundation Partners Group as we transform funeral care through innovation and service.